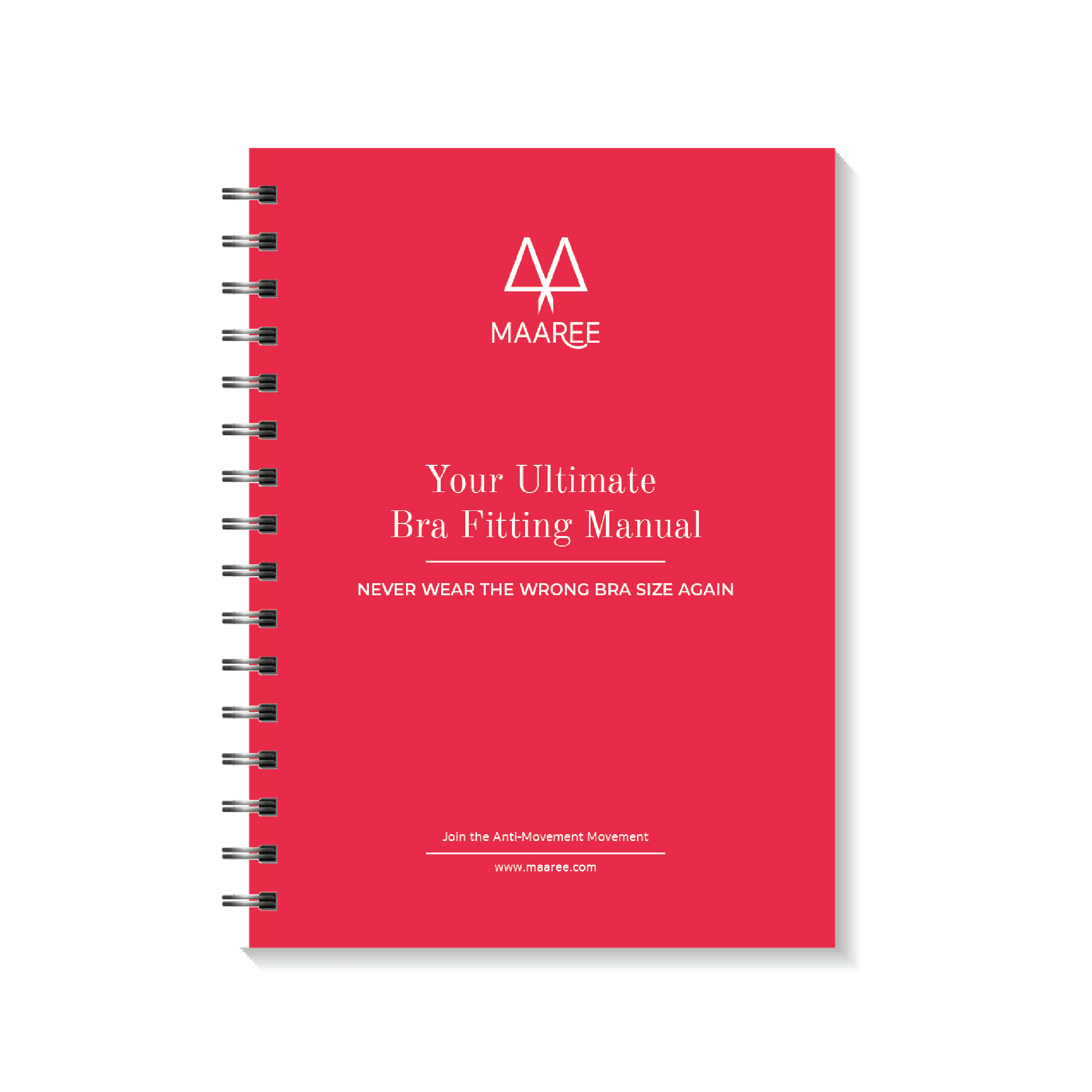 Never Wear the Wrong Size Again
Get Your Free eBook
Download your easy guide to figuring out your perfect bra size on the go!

MAAREE founder, Mari, used to be a sports bra tester and has spent a lot of time fitting ladies to the right size bras. After realising that so many women were wearing their wrong size she decided to make an easy manual for everyone to use.

Download your copy to use whenever you need by entering your email below.
Free Bra Fitting eBook
Enter your email address below to receive your copy instantly, and yours to keep forever!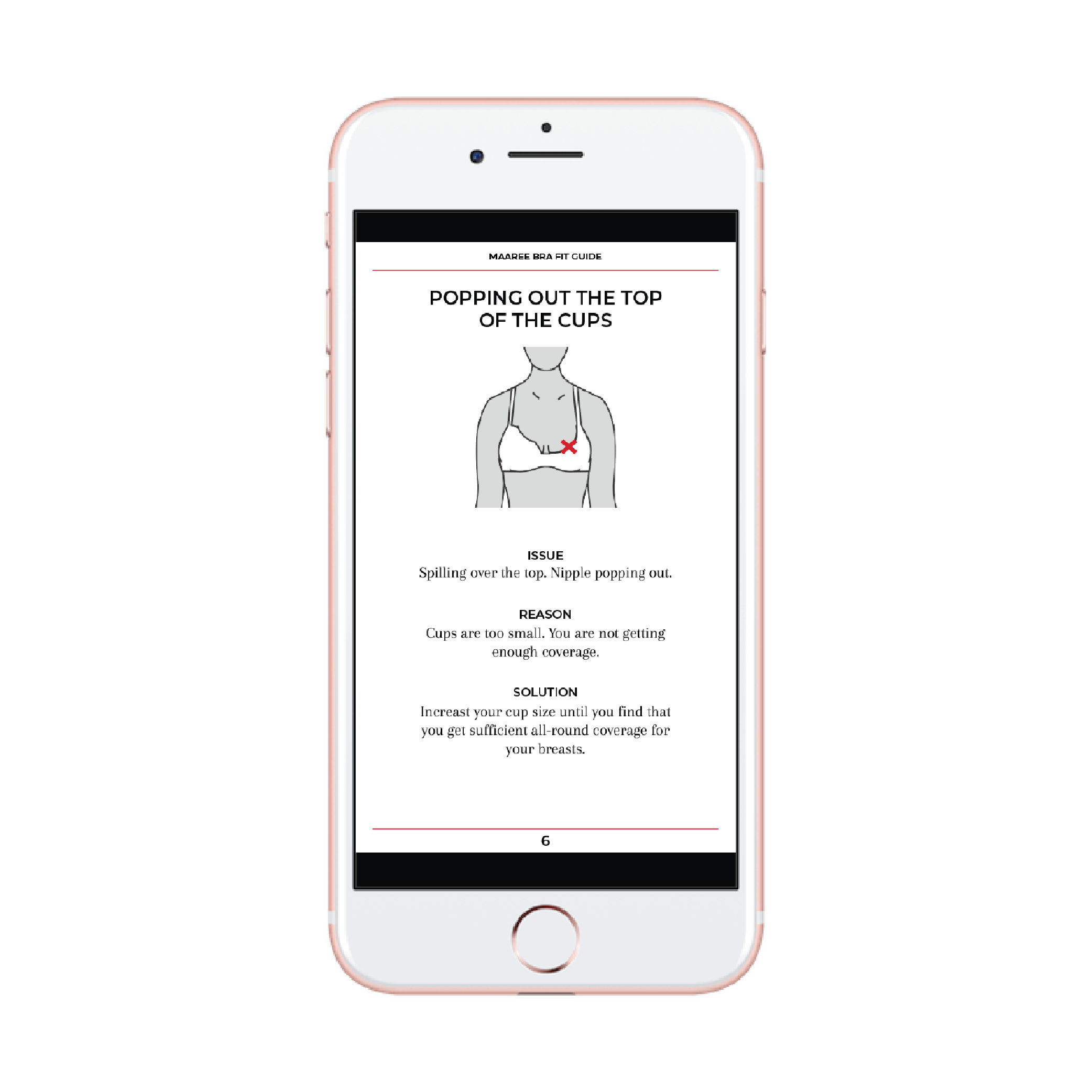 "When you know the signs, it's so simple!"
Simple bra fitting in the palm of your hands!

Swipe through each step to ensure you get your ultimate fit! Our guide is full of easy explanations of all of the main issues with bra fittings.

With images, detailed issue descriptions and solutions its simple format anyone to understand and correct.

Save it to your phone for quick access, and shop confidently!
Superior Support
MAAREE is the first in the world to bring you sports bras that reduce upward motion with our Overband® Technology.
View Our Collection
Browse our shop now to see our selection of sports bras, leggings and accessories. There's free delivery!
Follow us on Instagram
Follow our journey on Instagram. Where you'll here about the awards we're winning, our pop-up shops and more.
Hi