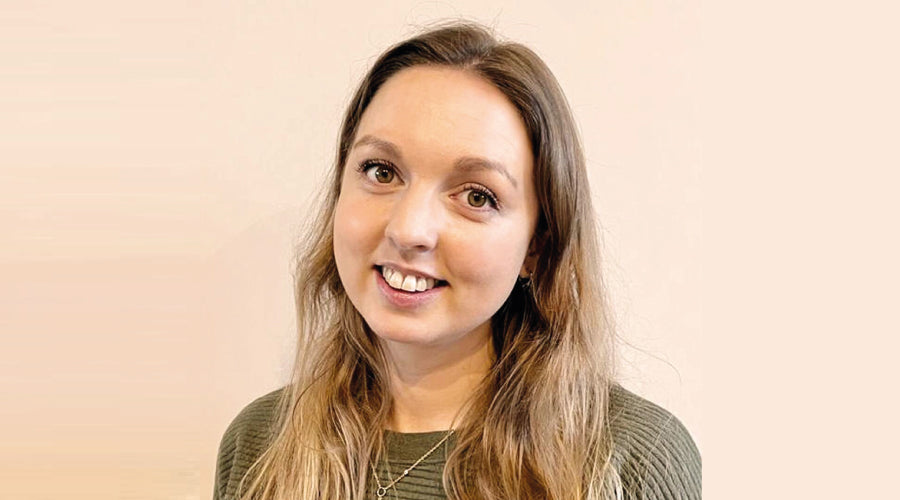 Meet Amber, From Teen Sports Bras to Expert Bra Fitter
My teenage sports bra experience
I like to start at the beginning of my breast journey because I know so many of you can relate. The first time I got fitted for a sports bra as a shy 16 year old. Despite having breasts as a teenager from around the age of 12, I wasn't aware teen sports bras even existed. I had fittings plenty of times for an everyday bra, it never occurred to anyone that I needed a sports bra too. When I finally got fitted, I tried on a pink, stretchy crop top. This provided little support for my teenage 30G breasts. During P.E. I would wear my normal bra underneath the pink crop top, to stop that embarrassing breast bounce. I didn't know this was wrong. In fact, my friends would often wear two bras too, so actually this seemed very normal!
A version of my Pink Crop Top. This looks more supportive than the one I had.
Why isn't breast health taught in Schools?
Fast-forward to 2013. I worked for a global sports brand, aanaging their sports bra business in the UK. The more I learnt the more my passion grew to help as many women as possible. I recognised the lack of knowledge around sports bras, and about our breast health in general. Considering half the population have them, you'd think this would more considered. Why is this breast health not part of the school curriculum? Or at the very least sports bras part of the required P.E uniform?
During this time I worked with the Breast Health Research Group at Portsmouth University. One of the only research groups focusing on this subject and are whom are experts in this field. They taught me about the anatomy of our breasts, how to measure and fit, and the importance of sports bras.
Fit, Inform and Educate
I decided to start my own business. Selling sports bras but also holding breast health and fitting workshops, aimed to inform, educate and fit as many people as possible. I started to see the difference a sports bra can make. Women that struggled to exercise because of breast pain or embarrassed by breast bounce. Others that had unexplained back or shoulder aches. Sisters wearing two bras to exercise and gals with scars from chaffing. These were all resolved with a fitted and supportive sports bra. It validated my thoughts around the importance of regular sports bra fittings.
Get a Sports Bra Fitting
In 2021, I joined the MAAREE team. Working on virtual fittings and a whole manner of other tasks that a small brand needs. I love being part of the MAAREE squad and working with like-minded people who feel as passionate about supporting women as I do. We are all trying to make a difference, one sports bra at a time. This company has so much potential to make a difference and I'm excited be part of that growth.
Bra fitting - All you need is a tape measure
Wear your Sports Bra to your Gait Analysis
So that is me, in a nutshell. Ill leave you with a fun fact. I did some unofficial testing to see if wearing a sports bra can change the results of your gait analysis. And guess what, it can! If you go for a gait analysis without your sports bra. There is a chance you could end up with the wrong pair of running shoes. Why? We've all experienced running without a bra. Your posture is wrong, you might be holding your breasts to reduce the bounce, your stride shortens, you may feel more self-conscious. You aren't running normal for you! So your gait results will base off a form which isn't true to you.
Conclusion: Take your MAAREE bra to your next gait analysis! And book in to see my for a Sports Bra fitting soon.